by Alison Lueders
Earth Day is April 22.  According to the Earth Day Network, the theme for this year is "Ending Plastic Pollution" – a more-than-worthy cause.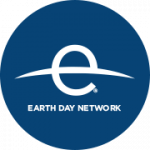 Three things you may not know about plastic, whether it's grocery bags, plastic bottles or snack bags are:
Most plastic sticks around. According to National Geographic, of the 8.3 billion metric tons that have been produced since the 1960's, only about 9% of that has been recycled. The rest is in landfills or the environment, breaking down – or not.
The 6 most common sources of plastic pollution are listed here. Which one(s) could you avoid?
China stopped accepting plastic from the U.S. and the E.U. as of January 2018. I don't blame them, but this has caused a major headache for waste management folks here and around the world who are basically letting the plastic pile up at home at the moment.
Here's what I'm doing to reduce my plastic pollution:
Kicked my Starbucks habit.  Learning that their paper cups are lined with plastic that clogs recycling machinery, I decided to be part of the solution.  I brew my own coffee at home now and use ceramic mugs. 4 billion one-use Starbucks cups are thrown away each year. Now it's 4 billion minus 365.
Swapped my plastic bottles of water for cans. I now hydrate with the best of them, but I know that aluminum cans are "infinitely recyclable."
Skipped plastic straws. They are a bigger part of the problem than you might realize. According to the National Park Service, U.S. consumers use some 500 million straws every day. Most are tossed out and because they are so light-weight, they are more likely to blow around and end up in places like the ocean.
Another surprise to me: according to Columbia University's Earth Institute, burning the plastic that sits in landfills today is not a bad option. I had assumed that burning anything would release greenhouse gases.
But in fact, "modern waste-to-energy facilities produce electricity and heat in boilers designed for complete combustion. The U.S. Environmental Protection Agency has said they produce electricity "with less environmental impact than almost any other source of electricity.""
How about you?
If you've already wrestled your plastic challenges to the curb – congrats! The Earth Day Network has 6 other major campaigns that help the planet. (I'm supporting The Canopy Project which focuses on planting trees.) Which one will you choose?