Happy 2015!
As the old year wraps, this post celebrates just some of my clients and the wonderful work they do. It's an easy post to write. Each client makes the world a better place, and collectively they make it fun – yes, FUN – to go to work in the morning. To all my clients: thanks for what you do. This post's for you!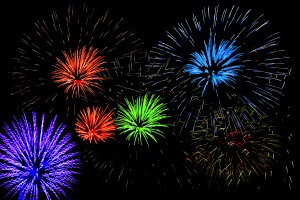 B is for Brilliant
Bob LeVine and Selective College Consulting had an exciting 2014. SCC assisted over 80 high school students seeking admission to the colleges of their choice. Bob LeVine, former Chairman of the Harvard Schools Committee for the West Coast of Florida, understands the methods used by admissions committees during the selection process. SCC teaches the techniques necessary to maximize an applicant's chances of gaining admission to colleges of choice, especially the most highly-selective colleges. For 2015, SCC has a new, more robust Premier Package offering service not available anywhere else in the world.  In early 2015, SCC will host several free seminars on "What Juniors Need to Know (about College Admissions)" around Tampa Bay.
C is for Cool
Chase Ezell and Earth911 had a bang-up 2014. For over 20 years, Earth911 has positioned itself as the recycling authority. Their recycling directory provides consumers and business with over 1.6 million ways to recycle more than 350 different materials.  Earth911 also provides fresh, targeted content daily, helping consumers live a more environmentally responsible lifestyle. 2014 highlights included the launch of the YouChange™ marketplace powered by Earth911 – packed with eco-conscious products.  Another 2014 highlight was the launch of Earth911TV.  Earth911's goal is to continue to be the leader in helping consumers and business reduce their daily waste. You are a part of the solution. Come join us in 2015!
D is for Dazzling
David Reed and the Sustany Foundation had a truly memorable 2014. The ever-popular Sustany Buzz in November – the annual riverside celebration of sustainable living in Tampa – flirted with 1000 attendees this year. Earth Day saw the first "Sustainable Restaurant Walking Tour" in downtown Tampa. Attendees sampled treats from several restaurants newly certified as City of Tampa Sustainable Businesses. Sustany's mini-grant program funded practical and effective efforts like the Tampa Eden project, which built a new community garden. And Sustany was nominated for a "Sustainable Florida 2014 Best Practice Award." 2015 promises to be a year of explosive growth as the Sustany Foundation and Tampa's Sustainable Business Coalition combine efforts for even greater impact.
H is for Hooray
Hugo Amorim at Brandpendulum is looking forward to 2015. Hugo helps businesses tell their stories in engaging and delightful ways so that they can reach their true potential. He does this by designing logos, websites, and marketing materials within an overarching brand strategy. He works on projects that he knows will have the greatest impact on his client's business. Working with Hugo is like having a business partner without the equity. He focuses on strategy first, and design second – Hugo doesn't design for design's sake.  He is candid, open and objective. If you're looking for a designer who is also a strategic thinker, feel free to contact Hugo at Hugo@brandpendulum.com.
J is for Just Terrific
Julie Klein at Confluence Sustainability  specializes in sustainability strategies and solutions that use travel and tourism as a catalyst. Her work supports leading international travel destinations such as Vail, CO (coinciding with the 2015 World FIS Alpine Ski Championships) and Jackson Hole, WY in building collaborative sustainability leadership between businesses and community leaders. Projects took her coast-to-coast to support Hostelling International USA as they pursue a globally recognized sustainability certification. She is wrapping up the year with waste management and diversion strategy work for UNEP and the Small Island Developing States (SIDS) program. Passionate about the power of travel and tourism in advancing sustainable development, Julie continues to work closely with Sustainable Travel International on several initiatives that foster their mission of tourism as a force for good.
L is for Legendary
Lisa Merlo-Booth and the Relational Centre has a laser focus on empowering women and guiding couples into happier, healthier relationships. In 2014, Lisa gave workshops for women and couples around the country on her groundbreaking work–incorporating a Grounded Powerful Strength (GPS) in how you walk in the world. She coached dozens of couples to turn their relationships into ones that fuel them rather than drain them. She will be launching a new campaign in 2015, "Change It," to help men and women stop settling for bad relationships, jobs and lives. Through January 21, 2015, she is taking registrations for her new teleclass for mental health professionals called "Working Your Edges." This class provides therapists, counselors and coaches a safe and confidential place to learn to better manage their most difficult clients. As Lisa says, "You deserve great things." And she knows how to help you get them.
M is for Marvelous
Megan Everett at Tools-N-Pros is rolling out new service packages and infoproducts in 2015, based on decades of supporting both online and offline businesses. She works primarily with larger businesses that need ongoing help to manage all the "moving pieces" as they grow. Services range from creating business plans, to consulting and quarterly reviews, to providing key reports, to finding and managing the contractors they need for specialized tasks. For businesses with smaller budgets, she provides stand-alone infoproducts that walk them or their assistants through all the steps needed to complete specific projects. Solutions can be created and/or customized upon request. Wishing you all a wonderful holiday season and a successful New Year!
Mike Bruny and Brand Inside a Brand focused in 2014 on creating content for corporate employees who want to strengthen their personal brand.  In 2015, Mike will offer a broader scope of services that covers training in several soft skills (personal branding, networking at conferences, and presentation skills).  If you or your employees need assistance in building your soft skills, don't hesitate to reach out.  Find us at www.BrandInsideaBrand.com
R is for Remarkable
Rebecca Mullen is the author of the class A Soulful Cleanse, where participants come to figure out the source of their clutter habits and find a new, liberated way forward. She is newly partnering with her local ski area to harness the power of fear and fly down the mountain of life. Enjoy a free session with Rebecca to see if coaching with her might be a fit for you.
That's the scoop! I wish you all a happy and healthy New Year!